Bachmann 35-421SF Class 47 526 BR Blue Large Logo Weathered (DCC-Sound)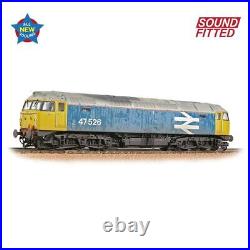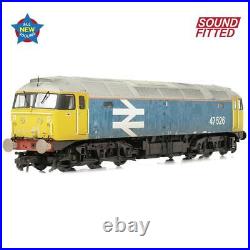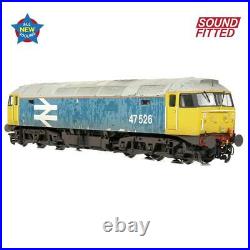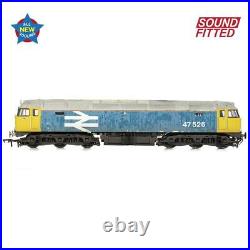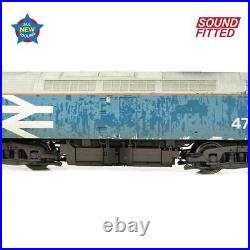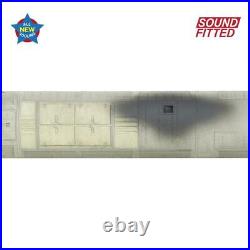 As part of our Spring 2022 British Railway Announcements, we are delighted to present the stunning new Bachmann Branchline Class 47/4 as No. 47526 in BR Blue Large Logo livery with weathered finish. Following the release of the first of the all-new Bachmann Branchline Class 47s in late-2021, this new addition is treated to an authentic weathered finish, with the BR Large Logo Blue livery being portrayed in faded and peeling condition.
With high fidelity mouldings, numerous separately fitted parts and countless tooling variations to capture the minutiae of the real locomotives throughout their lives - ensuring each model is faithful to its prototype - our new 47 is brought to life with an exquisite livery application using true-to-prototype colours, fonts and logos. Along with an unprecedented array of lighting features, our new Dual Fitted speaker system is fitted to all models, bringing to life our SOUND FITTED models. For the ultimate experience, choose our SOUND FITTED DELUXE models with their ground-breaking motorised radiator fans and authentic tinted windscreen glazing Bachmann Branchline OO Scale Era 8 Weathered BR Blue (Large Logo) livery Running No.
47526 SOUND FITTED - Fitted with a ESU Loksound V5DDC Sound Decoder - See below for the function list Length 255mm DETAIL VARIATIONS SPECIFIC TO THIS MODEL Flush Front at No. 1 End and Plated Headcode Panel with Sealed Beam Marker Lights at No. On Analogue, an authentic engine start up sequence, including the momentary dimming of all lights during engine start up, and running sounds are produced when power is applied LIVERY APPLICATION: Authentic liveries applied to all models Multiple pai.