New Loksound 5 DCC Sound Decoder For Dapol Class 52 Western, Speaker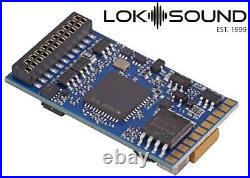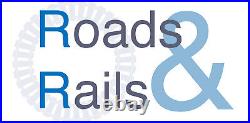 21 pin Loksound 5 decoder for a Dapol class 52. This decoder will be supplied with a megabass speaker which fits easily into the space provided. F0 Lights On / Off, F1 Multi Start (see text) (Slot 1), F2 Horn 1 Playable (Slot 3), F3 Horn 2 Playable (Slot 4), F4 Train Brake Off (Slot 22), F5 Loco Brake (Slot 23) F6 Couple up (Slot 8), F7 Uncouple (Slot 7), F8 Brake 1 (CV179), F9 Flange Squeal (Slot 15), F10 Preheat (Slot 18), F11 Guards Whistle (Slot 10), F12 Coast, F13 Aux 1, F14 Aux 2, F15 Auto Uncouple Mode, F16 Master Volume, Toggle On/Off to change or leave On for Mute, F17 Aux 3, F18 Aux 4, F19 Shunt mode. Auto sounds, Fuel Pump (Slot 19), Oil Pump (Slot 20), Intelli-Brake (Slot 13).
These include speakers, DCC sound decoders, wire, black tack, micro connectors and weights to improve the running of your models. This applies to both UK and International buyers.